Transform Your Life by Unleashing Your Inner Wild Woman
Embrace growth, self-love, and transformation at our four day Women's Retreat. The path to reimpassioning your life, creativity and scared gifts starts here.
You will rediscover your wild nature, awaken your inner goddess, and step into your power as a vibrant 21st century woman. Experience the magic of living in harmony with other women who share your interests and values while expanding into your fullest self. 
Your heart has beckoned you to embrace the sacred feminine. Now it's time for you to listen to your inner wisdom and take the first step toward achieving what you really need in your life.
The journey to your self-discovery awaits! Join us to begin the adventure to finding the answers you seek in becoming more in tune with your living wisdom.
An Extraordinary Spiritual Women's Retreat that You'll Never Forget
Awaken to your highest potential using transformational breathing exercises, bio-energetic release techniques, and the unlimited power of your own imagination.
Become the actualized woman you have always dreamed of. Answer the call and learn the secrets of your own passion, power and purpose at our women's spiritual retreat.
Connect to Your Divine Feminity at Our Women's Weekend Retreat
Come bask in the beauty of the Mother Goddess and take your place in the sacred wild woman sisterhood stretching back thousands of years to the dawn of humanity. Immerse yourself in feminine energy and enhance your quality of life with the miracles that your own spirit has in store for you, just waiting to be discovered.
Immerse Yourself in Nature
Adventure awaits! You will escape the frantic pace of modern life and embark on a sacred journey of self discovery in nature on our 280 acres of gorgeous prairie and woodland at Dancing Rabbit Ecovillage.
Take a dip in our natural swimming pond; recenter and ground your mind, body and soul by going for walks along our hiking trails; and behold the full beauty of the Milky Way at night without light pollution. Kindred spirits will join you for the magical ride; some of whom may become the friends of your lifetime.
What is included in your Women's Weekend Retreat
Laura Wolf will take you on a guided journey to embrace your inner goddess using breathing exercises, powerful coaching, and proven techniques for integrating all parts of your being while being in a safe and sacred space. 
You will enjoy 12 homemade meals prepared with as many local and organic ingredients possible, as well as a touch of love and positive energy. Experience liberation from the burdens of your home and possessions by going back to nature by camping on our beautiful land, or staying in one of our eco-conscious buildings.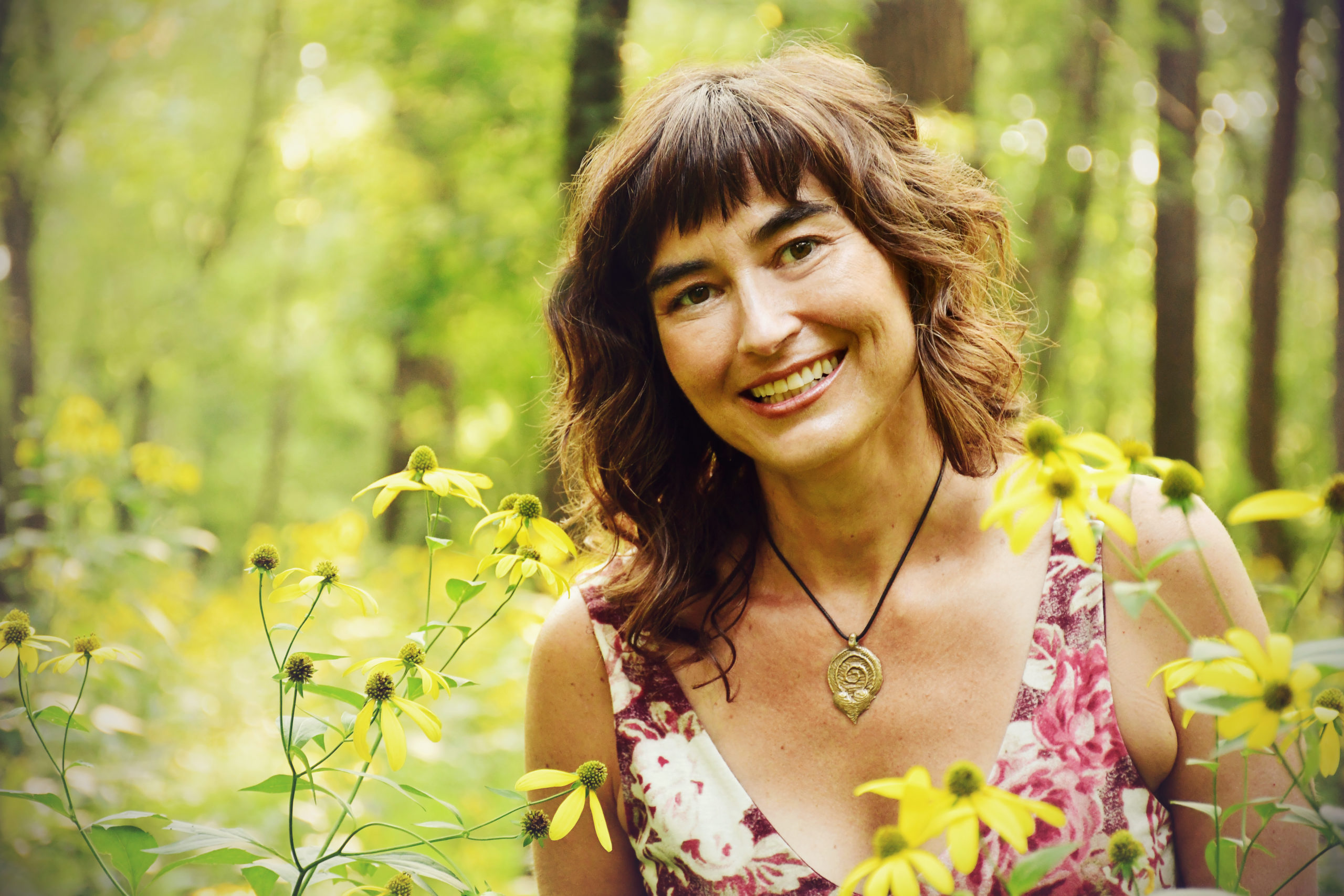 Located in Dancing Rabbit Ecovillage
Connect with other women and step into your power in our radical ecovillage, where we strive to support women's empowerment and embody feminist values in our everyday lives. Come relish in the joy of women supporting one another and become the exceptional woman you were born to be.
Begin your journey, sign up below.
Dates
Women's Retreat: October 8-11
Location
1 Dancing Rabbit Lane, Rutledge, MO 63563
Food
Meals provided from Thursday dinner through Sunday lunch.
We will work together cooperatively to provide three meals a day, packed with as much nourishing, organic local food as possible. We can work with a range of dietary needs – let us know your particulars when you fill out the registration form. Please note that we will do our best to accommodate different dietary needs but cannot guarantee that we will be able to, and you may need to bring supplemental food.
​
Accomodations
The event fee includes camping accommodations, which includes shower and composting toilet access. Some tent platforms will be available.
Indoor accommodations may be available to rent during the event for an additional fee. We have several options: rooms in cabins, private homes, and the bed & breakfast. Email us after you register to see what's still available.
Cost
Women's Retreat Event Cost: $597
This fee is all-inclusive and covers: instructor fees, food, tent platforms, showers, composting toilet, wifi, access to our common house as well as our 280 acre property with swimming ponds and walking trails.
How to Get Here
How to Get Here:
If you will be driving, here's our address: 1 Dancing Rabbit Lane, Rutledge MO 63563
If you're not driving, you'll need to make arrangements to take a plane or train to one of the towns near our community. We will arrange for a car to pick you up and take you back at the right times for a $60 fee. Before making travel reservations, make sure that you have confirmed your spot in our program, and that you have checked in with our Correspondent to confirm the details; he can tell you the most reliable and affordable way to get here. We have hosted hundreds of visitors over the years and we know the routine – you don't need to reinvent the wheel!