Reserve Your Spot in the Ecovillage Experience Weekend!
Registration:
Adult (18 and up): $397
Children (0-17): $150/child
If you wish to review the refund policy before you pay, click here.
One moment while our payment processing system loads … If the payment form doesn't show up in about 10 seconds, please refresh the page.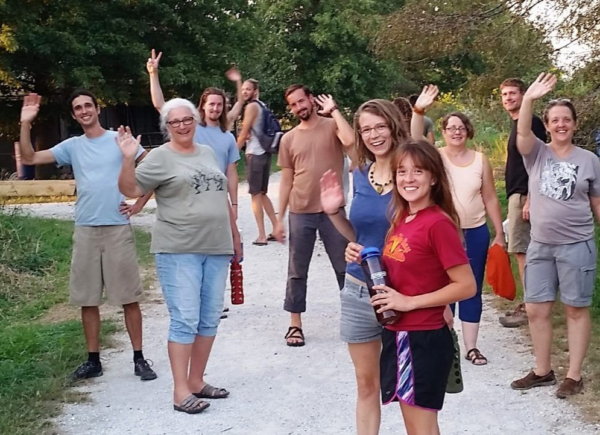 "My experience at Dancing Rabbit was life changing. A few days over a weekend left me deeply impacted and hungry for more. I would recommend this experience to anyone seeking to feed and enrich their soul." 
– Jorge Orozco, Ecovillage Weekend Participant 2018
Refund Policy: Should a participant cancel their enrollment in the course up to 30 days before the on-site portion of the course begins, there is a $250 refund. If a participant cancels within the 30 day period before the course there will be a $150 refund. There are no refunds for cancellations or withdrawals once the course begins.