Do you feel it, Sister? 
Do you feel the call of your own sacred feminine essence wanting to awaken in your life so that you can feel more relaxed and playful, more attuned to your inner wisdom, more safe and connected with other women, more empowered to shine your Light and show up as your most authentic self?
Your heart has beckoned you to embrace the sacred feminine. Now it's time for you to listen to your inner wisdom and take the first step toward receiving what you deeply desire in your life.
Awakening Your Sacred Feminine Essence – Women's Weekend Retreat
with Laura Wolf, Priestess to the Wild Feminine
Discover your deepest feminine wisdom, gifts and purpose during this time of your life.
Blossom open into the truest expression of your feminine essence
Embrace your power as a vibrant 21st century woman
Experience more joy, ease and flow in your everyday life
Become more in tune with your body and your innate feminine wisdom
Experience the magic of living in harmony with other women who share your interests and values while expanding into your fullest self.
The journey to your self-discovery awaits! Answer the call and discover the secrets of your deepest feminine wisdom, gifts and purpose during this time of your life.
Join us October 7-10, 2021 for a four-day women's retreat at Dancing Rabbit Ecovillage.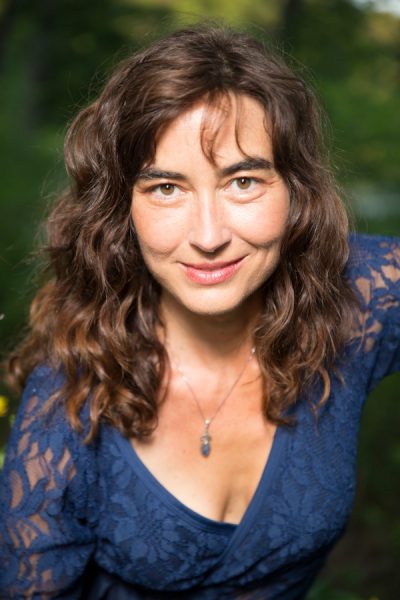 Your Guide:  Laura Wolf
Laura Wolf is a radical self-love activist, Priestess to the Wild Feminine and leader in the movement to help women return to our bodies, our power and into deep communion with Mother Earth and the Feminine Divine. Founder of Shaman's Heart Sanctuary, Turn On Your Feminine Magic and the WildWoman Experience, Laura loves to support women in coming home to our amazing bodies, activating our delicious Shakti life force energy, loving ourselves unconditionally, owning our infinite creative power and living as ecstatic expressions of the Divine Feminine. Laura has been leading transformational journeys around the United States and abroad for the past 13 years. 
Awaken Your Sacred Feminine Essence Women's Weekend Retreat
Come bask in the beauty of the Sacred Feminine and take your place in the circle of sisterhood stretching back thousands of years to the dawn of humanity. Immerse yourself in feminine energy and enhance your quality of life with the miracles that your own spirit has in store for you, just waiting to be discovered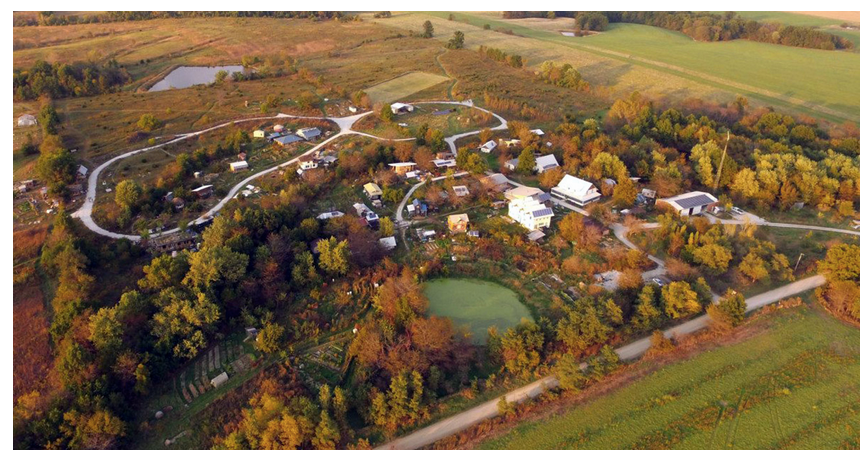 Immerse Yourself in Nature
Step away from the frantic pace of modern life and embark on a sacred journey of self discovery in nature on our 280 acres of gorgeous prairie and woodland at Dancing Rabbit Ecovillage.
Recenter and ground your body, mind and spirit by going for walks along our hiking trails; gather around the fire to share songs and stories with open-hearted women, and behold the full beauty of the Milky Way at night without light pollution. Kindred spirits will join you for this magical journey; some may become the friends of your lifetime.
What's included in "Awaken Your Sacred Feminine Essence" Women's Weekend Retreat?
Daily breath and movement practices for dropping stress from your body, awakening more of your vibrant life force energy and aligning with the flow of life
Guided exercises designed to help you connect more with your own soul's wisdom and open to receive your deepest desires for your life
Time spent in circle with other awakening women, sharing from our hearts, singing songs, celebrating and supporting one another
Sacred ceremonies for connecting with Mother Earth and strengthening your connection with the Divine Feminine within yourself and all women
Plus:
You will enjoy 12 homemade meals prepared with as many local and organic ingredients possible, as well as a touch of love and positive energy. Experience liberation from the responsibilities of your home and work life by going back to nature by camping on our beautiful land, or staying in one of our eco-conscious buildings.
Discover What Women Have to Say About Their Experience
"A huge benefit that has come out of working with Laura is the impact that it's had on my two adult daughters.  They have told me how they see the difference in me, how much I've grown and radiate. They use that word, 'You radiate, Mom.  You rock this!'  And now they are stepping into their own power.  By working these practices, coming into my feminine, getting out of my head, softening and flowing, I have received so much more improved physical health. I am sleeping so much better.  I don't have all this tension in my head and neck and jaw. This work is such a safe place to explore who you truly are and let that real you come out and love her and be loved by a circle of women. It's been such a beautiful experience!" 

Lynelle Pearce

"My year in circle with Laura Wolf was a truly transformational process for me. I was deeply impacted by the way she carries herself in honest integrity, always looking to bring more of her essence forward, and soften into sweet, feminine surrender. She is a true teacher and soul guide. Able to hold the polarity of strong direction, with allowance and flow. If you are looking to bring more ease, connection, love and joy into your life, I highly recommend working with Laura. You won't be disappointed!"

Lisa Lola

"After the time I spent in circle with Laura, I hardly recognize my life! And that is a good thing! I have been empowering women to live their truth for over thirty years. But the last three years of my life I found myself stuck in a rut I could not seem to get out of. The space she held for me is nothing short of miraculous. The completion of that circle is just what I needed to save my life. I will forever be indebted to her for the healing and transformation that took place. For the first time ever in my life, I feel like my life is truly, truly my own – like I can truly do exactly what I came here to do. Thank you, Laura." 

Kathy Daugherty

"Our work together has been subtle, healing and profound. Thank you for the transformational space you hold. Thank you for your being, your sensuality, your embodiment, your bigness, your aliveness. For not lending me your wings but helping me build mine. For calling me out where I am playing small, celebrating me when I soar, leading the way with curiosity, presence, acceptance, and Love when I forget."

JORDAN RYAN
Begin your journey, sign up below.
Dates
Location
1 Dancing Rabbit Lane, Rutledge, MO 63563
Food
Meals provided from Thursday dinner through Sunday lunch.
We will offer you three delicious meals a day, packed with as much nourishing, organic local food as possible. We can work with a range of dietary needs – let us know your particulars when you fill out the registration form. Please note that we will do our best to accommodate different dietary needs but cannot guarantee that we will be able to, and in special cases you may need to bring supplemental food.
Accomodations
The event fee includes camping accommodations, which includes shower and composting toilet access. Some tent platforms will be available.
Indoor accommodations are available to rent during the event for an additional fee. We have several options: rooms in cabins, private homes, and the bed & breakfast. Email us after you register to see what's still available.
Cost
Women's Retreat Event Cost: $497
This fee is all-inclusive and covers: instructor fees, food, tent platforms, showers, composting toilet, wifi, access to our common house as well as our 280 acre property with swimming ponds and walking trails.
How to Get Here
How to Get Here:
If you will be driving, here's our address: 1 Dancing Rabbit Lane, Rutledge MO 63563
If you're not driving, you'll need to make arrangements to take a plane or train to one of the towns near our community. We will arrange for a car to pick you up and take you back at the right times for a $60 fee. Before making travel reservations, make sure that you have confirmed your spot in our program, and that you have checked in with our Correspondent to confirm the details; he can tell you the most reliable and affordable way to get here. We have hosted hundreds of visitors over the years and we know the routine – you don't need to reinvent the wheel!
Located in Dancing Rabbit Ecovillage
Connect with other women and step into your power in our radical ecovillage, where we strive to support women's empowerment and embody feminist values in our everyday lives. Come relish in the joy of women supporting one another and become the exceptional woman you were born to be.