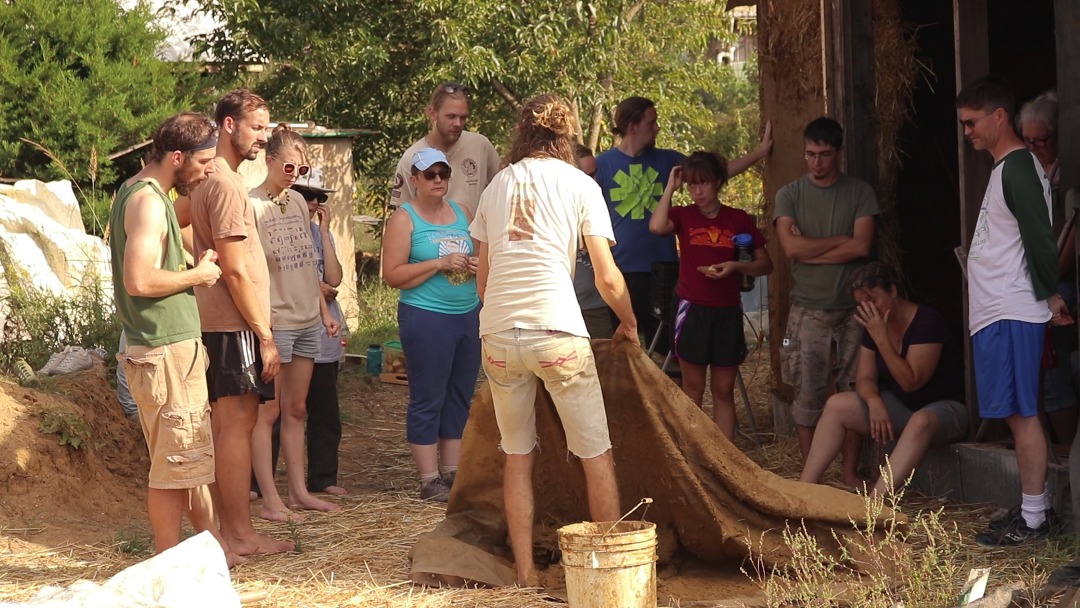 What's So Special About…
a Permaculture Design Course at Dancing Rabbit?
Permaculture is growing by leaps and bounds as an international movement, and Permaculture Design Certificate courses (PDC) are held in many places all over the world. But there is something unique—and very special—about experiencing a PDC at Dancing Rabbit Ecovillage.
We'll let Brad Williams, 2016 DR PDC participant from Columbus, Ohio, tell you what sets our permaculture course apart from others: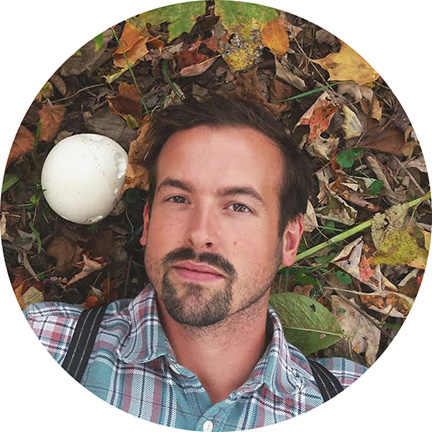 "The course was led by Midwest Permaculture's Bill Wilson and Dancing Rabbit's Sharon Bagatell, two diverse and wonderful teachers that taught us about earthworks, swales, and soil building, as well as ethics, financial and social permaculture. Both teachers brought their myriad life experiences and teaching styles to give us a well rounded foundation for our further growth. It was an intense class, starting at 8:15 am ending sometimes at 9 pm! Needless to say, our mental swales were full by the end of each day.

For me, one of the things that set this course apart from other learning experiences was the element of heart that surrounded much of what we did and learned. Bill said many times, "permaculture looks at two things: what is, and how does it work?" Well, we looked at natural processes of water and plants and nutrients, but we also talked at length about how to cultivate communities and follow your heart and listen to nature and be true to yourself. It was the lessons on internal sustainability and the heart of permaculture that spoke deeply to me and allowed the class to feel like not just a better way of growing food while building topsoil, but a new way of living and interacting with other people and the world. What is and how does it work? If we want to cultivate plants we need to understand soil, nutrients and water, and if we want to cultivate people, we need to understand the heart and the mind.

The other element that set the course apart was the Dancing Rabbit community. The village itself is a beautiful place, with walking paths, wildflowers dripping with pollinators, beautiful natural homes, and a view of the Milky Way every clear night. Throughout the week we interacted with and learned from several of the 'Rabbits' about the processes of the community, about natural building methods, about their currency system (ELMS), and much more.

We also had the chance to meet other members of the community outside of the classroom throughout our stay. We met people in the Milkweed Mercantile before and during meals, and even after meals while on dish duty; we went on a Very Merry Dairy bike ride to a nearby dairy farm; we swam in the pond and sang around the fire with Rabbits; all the while feeling welcomed and loved.

When, even as a guest, I am surrounded by the love of a community that is connected to the earth, it puts me in a place of grounded openness, which is a great place to begin the life-changing journey of the permaculture design certificate course.

Permaculture is about showing up and leaving the world in better shape than when you found it. It's about caring for people, caring for the earth, and helping everyone get their fair share. What better place to learn the design principles and philosophies of that system than at Dancing Rabbit, an entire community of people living and embodying these principles on a daily-life scale?"
Would you like to experience the life-changing combination of a permaculture design course + nine days at Dancing Rabbit? There are still some spaces left in this one-of-a-kind course, but they're filling quickly! Register now to reserve your spot in the 2017 Permaculture Design Course, happening September 16-24 at Dancing Rabbit.
We hope to see you here this fall!
P.S. Chance to save $$$ if you register soon! The next 3 people to sign up will receive $200 off the regular course price, so if you're excited by this opportunity, don't wait, register now!
---
Dancing Rabbit Ecovillage is an intentional community and nonprofit outside Rutledge, in northeast Missouri, focused on demonstrating sustainable living possibilities. Find out more about us by visiting our website, reading our blog, or emailing us (dancingrabbit
ic
org) .