How to Live Like an Ecovillager: Low Carbon, High Quality
Dancing Rabbit Ecovillage's Online Education Series
Concerned about climate change? Looking for ways to shrink your carbon footprint? Ready to shift your life and take action?  Dancing Rabbit's "Low Carbon, High Quality" Webinar series is for you! Click on the class titles below to view the first free class or other individual classes.
In each class Dancing Rabbit teachers will engage you in exploring a variety of climate-related topics, from creating a "carbon-efficient" kitchen to building skills for cooperative culture.
Classes are available for $15 each (click the Watch It Now buttons next to each class below)
It's only $70 for the 5 webinar series PLUS the Q & A with Ecovillagers session.
---
After you watch the free video, consider purchasing the 5 webinar bundle!
This is a FREE introductory webinar!  Presenter Sharon Bagatell gives an overview of the current realities of climate change and ways you can take real action globally, nationally, and locally.
The webinar covers:
What's the Big Deal about Carbon?
The Angst:  Storms, Floods, Snow, and Drought and what recent weather events are telling us about the climate
The Good News!
10 Meaningful, Truly Do-able Actions: lifestyle changes, capturing carbon, building political will, and shifting the economics
Introduction to an Ecovillage – Living Low Carbon, High Quality Lives
Preview of Webinars 2-6:  Lifestyle Changes
Resources for carbon capturing, and political and economic actions
Sharon Bagatell is an environmental educator, permaculture designer, and climate change activist.  She serves as group leader of the Northeast Missouri Citizens' Climate Lobby and is a member of the Climate Reality Leadership Corps. Sharon has lived in community for the past 8 years, and now serves as coordinator for Dancing Rabbit Inc.'s educational programs.  She lives in an off-grid earth-sheltered house she designed and built with her partner.
---
Long-time Dancing Rabbit residents and amazing cooks Sara Peters and Ted Sterling invite you into their carbon-efficient kitchen! This webinar will cover:
What really makes up the carbon footprint of our diets?  There's more than the on-line calculators tell you!
Practices for a Carbon-Efficient Kitchen: diet choices, strategic buying, growing your own, cooking low or no carbon, reclaiming waste
Cooperative Kitchens
The Lives of Low-Carbon Eaters at Dancing Rabbit: true confessions of a turnip-eater
Q & A
Ted Sterling has lived in community most of his adult life, calling Dancing Rabbit home since 2003. Managing the kitchen of a 60-person student cooperative in Berkeley, California and stints on organic farms in several states, got him started on a passion for food and its roots. He and partner Sara Peters have grown food as market gardeners and, in recent years, to sustain Ironweed eating coop, a group of eight sharing all things food at Dancing Rabbit. Ted is a current member of Dancing Rabbit's Village Council, and a former board member of Dancing Rabbit, Inc.
Sara Peters' love of community and food is intertwined with her passion for leading an ecologically sustainable life. She has lived at Dancing Rabbit Ecovillage since 2003 and there has owned and operated a market garden and CSA and now an extensive kitchen garden dedicated to serving the produce needs of an 8-person cooperative kitchen. Her passions lie in growing and providing abundant food year round with as much ease as possible. She has long delighted in the discovery that ease-full growing, eating, and processing of delicious and healthy food can be highly synonymous with ecologically sustainable food systems and a low carbon footprint. She has spent 14 years cultivating gardening, food preparation and preservation, and kitchen systems that support an abundant ecologically responsible life.
---
With 25 years of experience living "carbon consciously", Dennis Hoffarth will guide you through specific steps you can take to make your home and lifestyle part of the climate solution.
The webinar will cover:
Insights into your home carbon footprint
House Design with low carbon in mind
Powering your home: new ideas and technologies
Tips and Tricks for carbon-conscious home heating
Living well with less "stuff!"
Q & A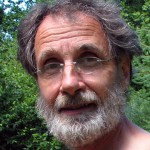 Dennis Hoffarth was a retired civil engineer and homebuilder.  A co-founder of Southface Energy Institute in Atlanta, Georgia, he had experience in a broad range of alternative energy technologies and techniques, including biochar production, biogas production, and bicycle transportation design.  Dennis was an experienced natural builder, designing and building his own passive solar straw bale home at Dancing Rabbit Ecovillage.  He held an advanced design certificate in permaculture.  He had been engaged in ecovillage life at Earthaven Ecovillage and Dancing Rabbit Ecovillage for 8 years, developing and promoting simple living and educational activities to engage people in sustainable lifestyles. Dennis Hoffarth passed away in July 2016, and was buried at Dancing Rabbit. He continues to be missed by his friends and community.

---
Cob Carleton, an 8-year resident of Dancing Rabbit and sharer extraordinaire, will illustrate the strong connection between the art and science of resource- sharing and low-carbon living.  Sharing is not just a kindergarten skill, it's essential for the planet!
This webinar will cover:
Ecological benefits can be social benefits!
Cooperatives at Dancing Rabbit:  vehicle, kitchen, and animal-raising co-ops
The impact of shared infrastructure
Informal resource-sharing
Common barriers to sharing and how to overcome them
Resources for creating cooperatives
Q & A
Cob Carleton is a Certified Association Executive (CAE).  He served as the executive director for multiple non-profit professional membership societies, providing support and guidance for websites, databases, conferences and events, and accounting, as well as legal and governance practices. After moving to Dancing Rabbit Ecovillage in 2007, he has brought his perspective to the village's collective organizations and co-ops.  He currently serves as the administrator for Dancing Rabbit Land Trust, which oversees leaseholder and residency agreements, and maintenance of common infrastructure. He also serves as accountant for Dancing Rabbit Vehicle Co-op, and on the Executive Committee for Cattail Commons Co-op, the "mother-ship" of all other cooperative services at Dancing Rabbit. The father of three teenage sons, he also hosts a cooperative kitchen in his home, and operates a community grocery store and public market at Dancing Rabbit.
---
This is the hidden sustainability gem you might not know you're looking for: how to get along with fellow human beings.  Dancing Rabbit Inc's Executive Director, Maikwe Ludwig will explore how learning to cooperate is one of the most important things you can do for the planet.
The webinar will cover:
What does "cooperative culture" have to do with low-carbon living?
Four Dimensions of Sustainability:  Rethinking what sustainable requires
Comparing cultural worldviews
10 key skills for cooperative culture
Attitudes of co-operative culture
Q & A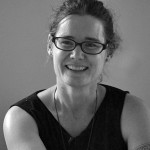 Ma'ikwe Ludwig is the Executive Director of Dancing Rabbit's nonprofit branch, and has spent much of 2015 on the road, promoting cooperative culture and the ecovillage model as key pieces in the solution to climate change. She is the author of Passion as Big as a Planet, which looks at the intersection between eco-activsm and personal growth work, and is a regular contributor to Communities magazine. She also serves on the Boards of both the Fellowship for Intentional Community and the Global Ecovillage Network North America, and is a fellow of the Arthur Morgan Institute for Community Solutions. Ma'ikwe's work is informed by nearly 2 decades of cooperative living, 25 years of sustainability education work and almost a decade of doing cooperative group dynamics consulting, teaching and facilitation.
---
---
Class Costs:
Class 1 – FREE!
Class replays – $15 each  (click 'Watch it Now' on the individual webinars above to purchase)
$70 for series package – this includes 5 webinars AND the bonus Q&A with Ecovillagers session