---
Are you excited about building your own timber frame home?
Do you want to create your dream home by hand and need the knowledge to do it?
Are you ready to learn timeless skills with a group of passionate people and instructors?
If you answered yes to any of these questions, join us now and be one of the few who get to attend our 2018 Timber Frame Workshop at Dancing Rabbit Ecovillage.
Timber framing is an ancient and traditional skill that can produce breathtaking structures that last generations. This hands-on barn raising experience will provide you with the skills needed to begin your own timber frame building. You too can discover the pleasure of working with hand tools and natural materials.
Everyone is welcome, whether you have basic, advanced, or no carpentry skills. If you know what it means to fit mortise and tenon joints with pegs or not, there is a place for you here. You can rest assured that you will gain an amazing amount of skills and knowledge.
What you can expect to take home from this timber framing workshop:
How to choose the best hand tools for timber frame joinery
The proper way to restore and maintain your tools to improve their usage and longevity
Using hand tools safely and effectively
Learn to find timber and orient it to the frame design
Understand how to utilize snap line, square rule, and plumb line scribing techniques for joinery layout
Complete the fitting up and raising of a timber frame barn
Guidance with tested and proven techniques from extraordinary timber frame builders Thomas Kortkamp and Cynthia Main
Unique uplifting experience in a community of like-minded individuals who value timber framing knowledge
Location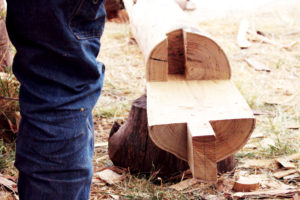 Come and join us in the wondrous rolling hills of Northeast Missouri at Dancing Rabbit Ecovillage. You'll be surrounded by stunning natural buildings and nature. Your days will be full of building, tours of the land and timber frame homes, and end with luxurious dips in the pond to cool you off after an exciting day of work. Sustainable living is a community effort of the choices you make with respect to nature and the people around you. Build a barn and a community by signing up for this limited workshop.
Dates
June 10-17, 2018 Arrive on Sunday, June 10. Depart Sunday afternoon, June 17. Meals provided from Sunday dinner through the following Sunday brunch.
This workshop is FULL.
Sign up below if you want to know about future building workshops.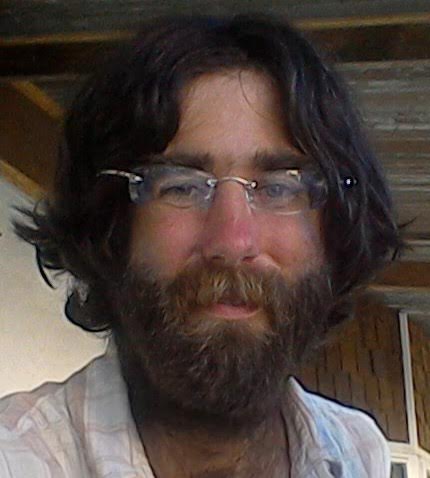 Thomas Kortkamp
Thomas has been doing carpentry and building since 1999. For the last 15 years he has been an essential member of Dancing Rabbit Ecovillage. During his time here he has helped build and raise many timber frame homes and natural buildings. He's an avid woodworker and carver of both practical and fanciful objects, with a particular passion for hand tools and local hardwoods. He teaches classes for all ages, even gracing the local homeschool co-op with his wonderful talents.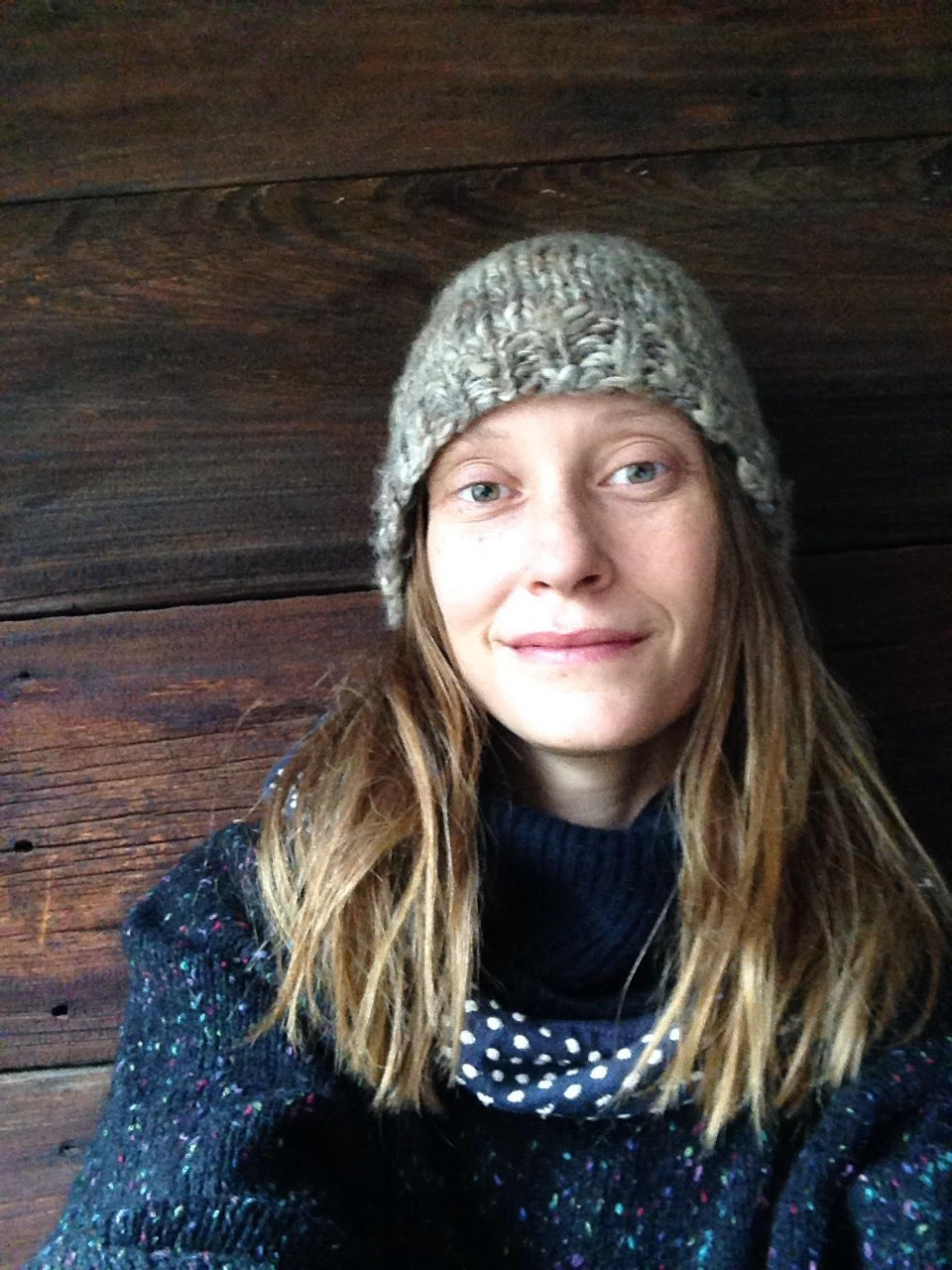 Cynthia Main
Cynthia Main is a natural builder with a deep love for woodworking. Her passion was sparked as a teenager when she learned the skills of traditional carpentry. The love she has for building is paired with her passion to teach. She had a teaching wood shop in Chicago for three years as part of a building materials reuse center called ReBuilding Exchange. Then fell in love with timber framing at Tillers International, six years ago where she was a long season apprentice. Since that time, she has worked on many projects, including leading teaching builds in several communities, including a women's build in Thailand. She has a particular interest in roundwood timber framing, leading women's building workshops and tool making.
The course fee includes 3 meals a day, packed with as much nourishing, local food as possible. We can work with a range of dietary needs – let us know your particulars when you fill out the registration form. Please note that we do our best to accommodate different dietary needs but cannot guarantee that we will be able to.
The course fee includes camping accommodations in Dancing Rabbit's wooded campground. Platforms for tents are provided, along with a composting toilet and access to showers in the Dancing Rabbit Community Building.

Indoor accommodations are available to rent during the course for an additional fee. We have several options: rooms in cabins, private homes, and the bed & breakfast. Email us after you register to see what's still available.
Regular Registration
$997

The all-inclusive fee covers: instruction, meals, camping platform (bring your own gear), showers, bathrooms, WiFi, and community building access. Indoor accommodations are available at an extra cost. If you already own any timber framing tools, please bring them along.