Annual Open House and Village Fair
Dancing Rabbit Ecovillage's 2015 Open House will be on Saturday, September 12, 2015!
Come meet a group of people striving to model a way of life that can help sustain our planet for future generations. Learn about simple practices you can apply at home to live more lightly on the planet. We'd like to show you just how radical and realistic sustainable living can be!
Check this space for details as the time gets closer.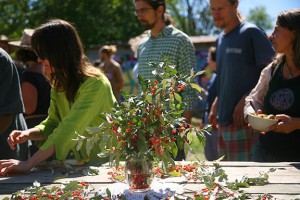 We'll be offering FREE tours, as well as a Village Fair, with unique crafts and goods from our ecovillage and surrounding area.
We look forward to seeing you!
Accessible parking available.