Do you long to feel energized and clear about your next right actions for your sacred work in the world?
Do you sometimes feel frustrated and overwhelmed about what's happening to our planet?
Are you interested in becoming a more resilient leader in your own life, in your community, or at the planetary level?
Would you like to learn tools for sustainable inner change so you can create sustainable outer change?

If you answered yes to any of the above questions, we invite you to join us for this "inner sustainability" workshop at the most well-known ecovillage in the United States.
Laura Wolf will be our guide, as participants reconnect with the part of ourselves that organically knows how to embrace change instead of resisting it.

Change is the only constant in the Universe. Everything within us and around us is constantly changing. Our happiness in life is directly proportional to our ability to flow with change. The more we resist change, the more suffering we create for ourselves and others.

Inner sustainability is the missing ingredient that prevents burnout and fatigue and reconnects us with our own power and purpose, and the unique gifts we know we are here to offer.

There are five distinct cycles or phases in the process of change. Most people excel in one or two of the cycles, and really struggle with the others. Some get stuck in a certain cycle, making it very difficult to change anything in their lives. When we understand the cycles, we can identify our strong areas and which areas within us need more cultivation and support. When we understand where we get stuck in the process of change, and how to get unstuck, it frees up tremendous energy, and then change begins to happen with more ease and flow in our lives. The more we embrace these tools, the more quickly change happens.

At the organizational level, when leaders and activists understand the cycles of change, they can identify which cycle their organization or project is in. They can help identify which people in their organization excel in different cycles. Then they can assign roles and tasks accordingly, reducing frustration and burnout. They can also help inspire and motivate their team to be present with what is needed at each stage of the journey. All of the cycles are needed and there is always a way that team members with different strengths can be involved at each stage of the journey. A wise leader understands this internally and knows how to engage their team accordingly.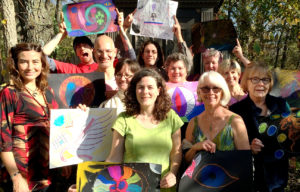 When organizations and leaders embrace these tools, they find that they are able to inspire and co-create change with more ease and flow.  
When healers and coaches embrace these tools, they find they can actualize more change in their own lives and catalyze more change for their clients.
In this 3-day workshop, you'll learn tools for sustainable inner change so that we can create sustainable outer change. The inner and outer worlds are merely reflections of each other. What we have not transformed on the inside will continue to show up on the outside – so that we can face it directly and work to create integrated change on all planes.
You will discover and learn how to work with, rather than against, the nature of life and your own nature, so that you can:

•    Identify where you are in the process of change in various areas of your life, and where you tend to get stuck
•    Know exactly what to do to get unstuck and back into co-creativity at each stage of the journey
•    Experience more grace, ease and flow, regardless of where you find yourself in the process of change
•    Inspire and catalyze more change for your clients and constituents
•    Free up energy and vitality to co-create the life (or project) of your dreams
•    Relax and enjoy the real and sustainable changes you've been longing to create
During this workshop, you'll tap into your inner guidance through the following practices:
•    Breathwork and guided meditation
•    Artwork, movement & embodiment exercises
•    Sharing in small groups and pairs
If you are ready to connect with your power and release whatever holds you back or has been keeping you stuck, we invite you to register now. You'll come away knowing how to consciously work with change and sustain yourself, so that you can create the life of your dreams.

Bonus Offer: the next 3 people to click here & register save $125 off the regular price!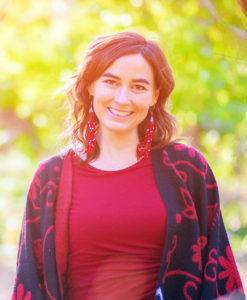 Instructor
Laura Wolf is an evolutionary change agent dedicated to creating a world in which we are all living our passionate purpose. Transformational life coach, founder of Shaman's Heart Sanctuary, Master Facilitator of the Shamanic Breathwork™ Process and creator of Shakti Yoga, Laura helps clients to unlock fear, access deep self-compassion, claim their power, identify their passionate purpose and give their unique gifts to the world.
Laura leads workshops around the United States and abroad. Utilizing teachings, breath, active imagination processes, bio-energetic release techniques, and guided journeys in her workshops and private coaching practice, she holds safe and sacred space for accessing and integrating the myriad parts of your authentic wholeness.



[TABS_R id=19385]