Christina visited Dancing Rabbit in July 2015 to check us out. Apparently she liked it, since she then brought her family along for the October visitor session, and they have been accepted for residency. Here she shares about her first visitor session…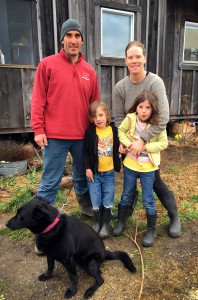 Some highlights from my 2015 visitor session at Dancing Rabbit:

getting covered in a sand and mud and straw mixture that would soon make the walls of a new home
floating and swimming and cooling off and relaxing and watching birds and thinking in the swimming pond
talking to people whose life stories and realizations sound a lot like mine
hanging out with people 20 years older than I am and with people 20 years younger than I am and with many in between
observing kids play with kids they've known their whole lives
observing kids play with kids they'd just met
observing kids play with non-parent adults in their lives
listening to the quiet crackle of a rocket stove, and to soft music playing on a rigged-up speaker, while chopping just-picked carrots and kale and feeling the breeze through the open walls of a kitchen built by hand and looking out over an unobstructed view of rolling hills covered with waving grasses and trees
shoveling rocks for two hours to help fill a new foundation
discussing why I eat meat with vegetarians and vegans and feeling no judgement on either end
playing word games and card games and laughing so much I cried
listening to frogs croaking back and forth through the night
watching the dark clouds of a flash thunderstorm roll in over the hills
walking out on a freshly mowed path by myself and not seeing a single other person
helping to move a chicken coop down a hill and through two gates
seeing hundreds and hundreds of native prairie wildflowers blowing in the wind
knowing that I was not using gallons of gas or gallons of water or burning coal or natural gases just to get through the basic routine of a day
talking to people who have left behind many of the conveniences and amenities of modern life to live a life that feels right to them
taking long walks to think through all the new information and knowledge I'd gained, only to end up with more questions
realizing that there isn't only one way to be ecological or sustainable or to live your life
waking up to all that is wrong with conventional society and deciding to move towards a path that will most likely alter the rest of my life
---
Christina lived in New Hampshire with her husband and two kids. She is a high school English teacher who spends her free time playing tag in the backyard, working in the garden, and dirtying pots and pans in the kitchen. Inspired to look for answers to the many questions she had about life and why people live it the way they do, she attended the DR visitor program on her own in July, and returned with her family in October. They are now residents of Dancing Rabbit and check their blog for more of their life in community at sustainablefamilyliving.com.