One of the most important ways that we conserve fossil fuels and reduce our carbon footprint at Dancing Rabbit Ecovillage is by ridesharing as much as possible. We do that by sharing four vehicles amongst ourselves (more than 30 people) in a co-op, instead of each of us having our own. Unfortunately, our vehicles are getting old, and it's getting harder by the day to keep them in running order.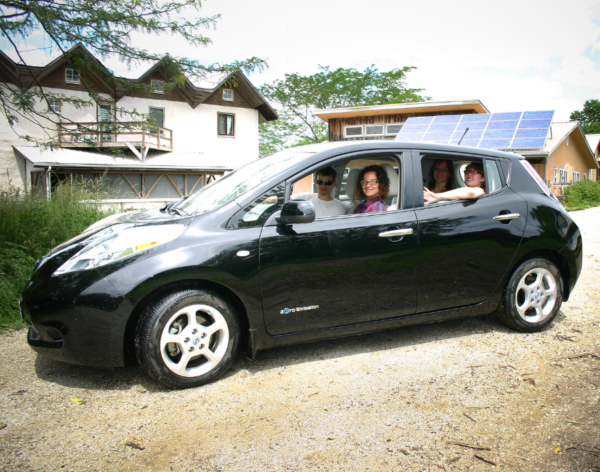 That's why we are seeking two hybrid vehicles to add to this shared fleet in our community, and we're hoping that you can help us continue to demonstrate the core principles of ecological sustainability to the hundreds of people who visit our village every year.
Recent research shows that all electric vehicles charged with solar power, as well as plug-in hybrids, are the most ecologically sustainable choice for small scale transportation. Given that these types of vehicles are still new enough for the aftermarket to be slim, we are currently looking at hybrid vehicles (such as the Prius) to replace aging, and increasingly expensive to repair, Volkswagen diesel cars.
Factors we are weighing include the age of the vehicle and its batteries, total mileage under 150,000 miles, and the proximity of a dealership in our region for ongoing specialized repair or battery replacement needs.
You could receive a sizeable tax write-off for the full value of your old vehicle by donating it to the Center for Sustainable and Cooperative Culture (CSCC), our village non-profit. CSCC would then sell it to our vehicle co-op, DRVC (a for-profit corporation), at a reasonable market rate. It's a win-win for everyone.
If you have a vehicle that fits our needs, please call our office at 660-883-5511 and we'll talk.