The Timberframe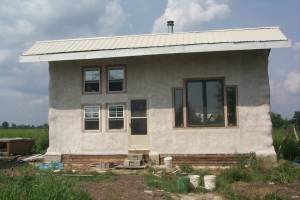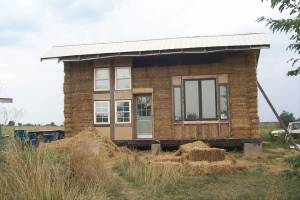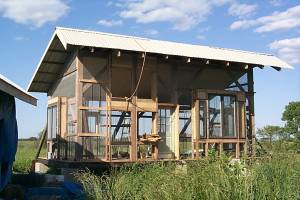 Next door to Allium is the Timberframe, which was also started in the summer of 1998. The Timberframe was designed and built by Aaron Corbin, one of the founding members. It is a post and beam strawbale building, and the posts and beams are joined in the traditional mortise and tenon style.
The building was originally designed for a small family, with a loft for a child's bedroom, and room for a small kitchenette. The passive solar design gives significant warmth on a sunny winter day.
The Timberframe is currently home to Jennifer Martin and her three children.
An addition approximately 900 sq ft in size is being added to the east end of this building, and will house three bedrooms, a bathroom, kichen, dining room, and living room for the family.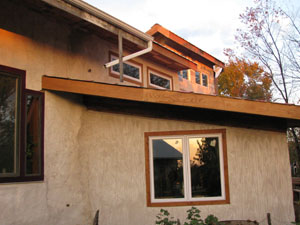 The original cabin will serve as the Dream to Reality Sustainable Building and Design company, and will serve as the Design/Build Practicum studio in 2010.