2015 Work Exchange: Technology-Engineering/Sustainable Living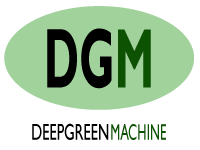 Timeframe:  8 to 20 Week Internship(s) 
Actual Start Date(s) Negotiable ~ Approximately May 2015
Type(s) of Work: CAD/CAM, Machining, Welding, Fabricating, Assembling, Woodworking, Construction, Various Equipment Repair (Tractors, Autos, Motorcycles), etc.
Accommodations: No charge tent camping – or — limited indoor lodging is available at an extra charge
Food Scene: Omnivorous Co-op Sensitive to Dietary Needs
Hours per Week: Approximately 32
Stipend: Negotiable based upon experience.
Notes:
Applications accepted until April 15, 2015
Work Exchange Offer(s) to suitable candidates will be made no later than April 30, 2015
Work Exchange will not be awarded if suitable candidate is not identified
Work Exchange Projects for 2015 Include the Design/Fabrication/Assembly of:
Mechanical "Rhinoceros" Wood Splitter (similar to): https://www.youtube.com/watch?v=ca7ZPfkcNqA
Pedal-Power Machines: http://pedal-power.com/
Behives: http://www.opensourcebeehives.net/
Please submit a Resume and/or Curriculum Vitae as appropriate.
Work Exchange Details:
A unique work exchange opportunity allowing:
Participation and support the start-up of an alternative/co-operative business: Deep Green Machine.  Please visit www.deepgreenmachine.com for details
Experience living at Dancing Rabbit Eco-village
Included: meals, tent space, internet access, multiple co-ops fees.
Transportation to and from Rutledge, Mo is not included
Minimum Weekly Stipend $50.  Stipend negotiable based upon experience.
Additional stipend may become available depending on income generating work.
A successful work exchange may lead to part/full-time employment offer or co-op membership at DGM.
Deep Green Machine is a third year start-up enterprise, designed to be an incubator which will provide fertile ground for experimentation regarding alternative business-social models in which: community, care for our environment, care for people are valued; and profit is made ethically without externalizing costs or extracting resources.
As an incubator, Deep Green Machine, will eliminate barriers to entry by making support available via: infrastructure, educational/professional guidance, mentorship and internship(s).  Services of Deep Green Machine will include: Machine-Fabrication-Wood Shop; Inventors Workshop; Repair Workshop; Digital Art Studio, Fiber Arts Studio, Artists-Craft Studio with a focus on: prototyping, limited production runs, model making, custom work.
Who We Are Looking For?
We want applications from enthusiastic, hands-on, self-starting, roll-up-your sleeves-and-get-it-done kind of people who have experience and interest in areas such as:
Engineering/Technology
CAD/CAM (Solid Edge/Bob-CAD/AutoCad/DraftSight/Google Sketch-up)
Wood and Metal Working
Fabricating
Welding (SMAW, TIG, OAW, Plasma Cutting)
CNC Machining: Milling, Turning and Drilling
AND Sustainable Living
As a work exchanger, you will have the opportunity to develop a long term and in-depth relationships with members of Deep Green Machine and the communities of: Dancing Rabbit, Sandhill Farm and Red Earth Farms.
Work Exchangers will work to complete a variety of projects including: CAD/CAM, Welding, Machining, Assembly, Woodworking, Gardening, Tree Planting, Fence Building/Repair, Animal Care, Building and Plumbing.  Occasionally interns will work with partner communities at their farm or greenhouse. Interns are expected to work 4 days, 8 hours a day per week. Remaining time can be used for personal projects or recreation.
Interns will eat, live and sleep on farm at Dancing Rabbit Ecovillage or Red Earth Farms. Deep Green Machine, located in Rutledge, is a short 2.5 mile bicycle ride or walk from farm (Community Bicycles are available for the commute).
For more information see the DGM website, complete the below work exchange application and email responses to [email protected]
---
2015 Work Exchange Application
Thanks for your interest in work exchanging at Dancing Rabbit in the 2015 season. Work Exchange hosts will use this information to contact you with a more in-depth application or to offer an interview.
Name:
Age:
Gender:
What is it you're looking for in a Dancing Rabbit work exchange experience?
What do you bring that would make you valuable as a work exchanger?
Email address:
Telephone number:
How shall we contact you if we want to talk more about a work exchange arrangement?
Where are you from?
What can you tell us about when you are interested in coming here?
Please include a Resume and/or Curriculum Vitae as appropriate.