The Center for Sustainable and Cooperative Culture: Staff
The Center for Sustainable and Cooperative Culture (formerly Dancing Rabbit, Inc.) at Dancing Rabbit Ecovillage is the 501(c)3 nonprofit that manages our outreach and educational activities. Below is information on our key staff members.
Danielle Williams
Executive Director, Center for Sustainable and Cooperative Culture

Danielle Williams moved to Dancing Rabbit in 2012 after living at three other intentional communities in three different countries. She worked for the nonprofit as the Correspondent (handling general email and registration for the Visitor Program) from 2013-2016, and more recently as the Programs Director, overseeing the educational offerings of the Center for Sustainable & Cooperative Culture. She delights in living in a 213 sq-ft round house called the Hermitage, built by her partner Hassan. Danielle originally hails from the state of Colorado, and her skills are as diverse and varied as the places she's lived since then.  Her degree in Peace & Global Studies from Earlham College informs her vision of how ecovillages are part of a global movement towards creating a better world for everyone. She passionately continues to cultivate the world she wants to pass on to future generations.
Tereza Brown
Communications Director, Center for Sustainable and Cooperative Culture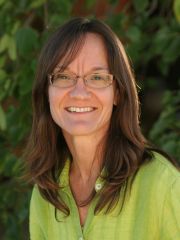 Tereza Brown joined Dancing Rabbit Ecovillage in 2000. Over the years she has played an important role in shaping the culture at Dancing Rabbit, serving on several key committees as well as the Board of Directors. Her unique combination of get-it-done pragmatism and support for exploring the social and emotional aspects of sustainability has enhanced group cohesion and improved functionality. Currently a member of the Village Council, she brings a wealth of community knowledge and experience to her role as Communications Director. In her free time, she likes to read, dance, sing, and play the ukulele. Before moving to Dancing Rabbit, she earned a B.A. in Russian from Bryn Mawr College, served as a Peace Corps volunteer, and worked in the disability service and policy arenas. Professionally she has also been a freelance editor and ESL tutor.
Other DR Affiliations: member, former Board member
Brooke Jones
Research Director, Center for Sustainable and Cooperative Culture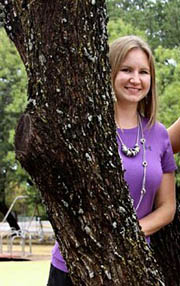 Brooke came to Dancing Rabbit in 2013 while working on her Master's thesis at the University of North Texas.  She developed our internal Eco-Audit (sustainability index) project and then decided to stay with us.  After graduation she came back to work for Dancing Rabbit, Inc. as Development Assistant and unofficial Research Coordinator.  She continues to support our Development Coordinator, expand our Eco-Audit research program, and coordinate logistics for other students who want to conduct research within the community.
Before Dancing Rabbit, Brooke worked in the accounting department for Daisy Brand sour cream and cottage cheese for 7 years.  Her background includes a wealth of corporate office, business, accounting, law office and other professional experience.   She holds a B.A. in Spanish, a M.A. in Applied (Environmental) Anthropology, and spent several summers studying in the indigenous Mayan village of Yaxunah, Yucatan, Mexico where she taught English classes, painted houses, and helped work on their cultural center and heritage museum. Brooke has held various volunteer positions as well, serving in an official capacity as Public Relations Liaison for the Diversity Leadership Council of the Dallas area chapter of the American Red Cross for several years as well as mentoring for the Big Brothers Big Sisters program of North Texas.
Nik Garvoille
Webmaster / Communications Team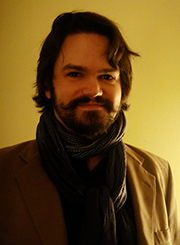 Before moving "Down South" to Dancing Rabbit, Nik worked in his native Wisconsin as well as Chicago as an illustrator, graphic designer, and an art director in the world of publishing for almost 10 years. He attended the Art Institute of Chicago, studied architecture,  ancient ceramics of South East Asia, and graphic design. When he's not taking care of the website and social media needs of the village, he works as a freelance designer & writer, and paints.
Kim Scheidt
Accountant
Kim Scheidt joined Dancing Rabbit staff in 2015 as co-accountant. She has worked part-time for the Fellowship for Intentional Community since 2006 doing non-profit accounting. Prior to that she worked as a Certified Public Accountant in San Antonio, TX after receiving her B.S. in Accounting from Truman State University in Kirksville, MO. Kim is a founding member of Red Earth Farms, an intentional community located near Dancing Rabbit. She lives at Dandelion—a sub-community of Red Earth Farms based on the ideals of simple living, permaculture, and feminism.
Brent Whistler
Technology platforms

Brent joined the team in 2016, as caretaker of technology platforms at Dancing Rabbit. He's also our assistant webmaster and assists with social platform management. Brent's background as a computer programmer and also in technical support management help him plug in wherever he's needed in Dancing Rabbit's technical environment. In his other work life, he manages commercial laundry services for www.drivebylaundry.com. In personal time, Brent likes to garden, travel and learn about other cultures. He's a former Peace Corps volunteer who believes that mandatory social service in other countries would go along way to resolving conflict in the world.
Collin Vickers
Correspondent

Vick joined as our correspondent in 2016. He also works in social media to promote causes related to progressive politics, social justice and the environment. In a past life, he worked as a chef in a Las Vegas casino. Nowadays he spends his spare time playing board games and writing creatively.