The Center for Sustainable and Cooperative Culture: Board of Directors
The board of directors for the Center for Sustainable & Cooperative Culture (501c3) and Dancing Rabbit Land Trust (501c2) oversees financial development and strategic planning for our non-profits in conjunction with the Dancing Rabbit membership.
Sara Peters: Board President
Certified Professional Midwife, Co-owner Homebirth, Naturally, Dancing Rabbit Ecovillage, Rutledge, MO
Sara Peters holds a B.S. in Forestry. Her work supporting social forestry research with the University of Missouri Center for Agroforestry provided her first introduction to Dancing Rabbit Ecovillage (DR). She came to DR in 2001 as an intern, returning in 2003 to make it her home with her partner in love, work, and parenting, Ted Sterling. In 2016, she became a Certified Professional Midwife and co-owner of Homebirth, Naturally, a robust midwifery practice. The balance of her time she dedicates to tending a homestead garden supplying produce to a cooperative kitchen she co-owns and co-operates, and parenting and teaching her daughter, Aurelia Sterling. Sara has served the ecovillage and the Center for Sustainable and Cooperative Culture in many capacities: as a volunteer, Village Council member, and via service on numerous committees.
Dancing Rabbit Ecovillage, Rutledge, MO
Having grown up baling hay on a forty acre farm in Iowa, Kyle subscribes to a simpler form of sustainability. He studied physics, then history, then English at Macalester University before reexamining his trajectory and ultimately moving to Dancing Rabbit in 2010, where he now studies wood, clay, and village design. He has constructed two homes at Dancing Rabbit and continues to contribute to the growing database of alternative building technologies of cob, earthbag, strawbale, timberframing, and subterranean construction. He is specifically interested in designing the "in-between"– spaces where buildings, people, and the outdoors converge. He presently works around the rural Midwest, conducting soil samples to facilitate improved agricultural resource management.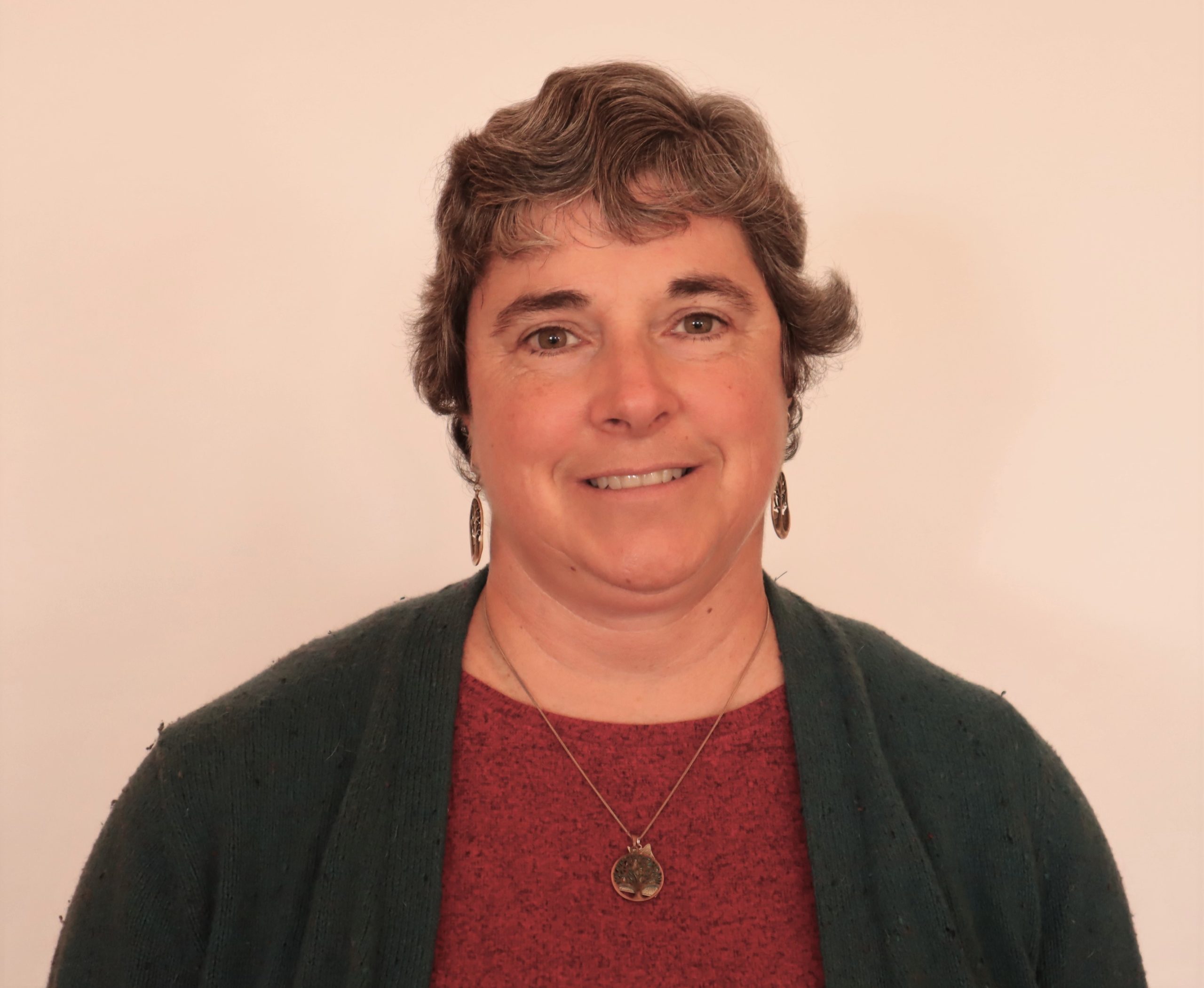 Cleveland, OH

Karen grew up in Rochester, NY and then attended The College of Wooster in Ohio which is about an hour south from Cleveland. While growing up she was a friend of David Carleton, a long standing member at Dancing Rabbit. Karen stayed in Ohio after graduation, got married and went back to school for her Masters at Cleveland State University in Adult Learning and Development which included courses about nonprofit management, grant writing and program development.  She has always worked in social services at a number of organizations in and around Cleveland, enjoying bringing people and organizations together to collaborate on projects that serve the community. 
Turin, Italy

Stephen grew up in Los Angeles, CA and, after living in the Midwest for ten or so years, has recently moved with his wife to Turin, Italy (where she is from) and there they have a young baby. Between 2010 and 2018 Stephen spent about five years living at Dancing Rabbit Ecovillage. Stephen has studied and/or worked in photography, writing, real estate, education, environmental canvassing, and other fields. He now teaches middle school in Turin, Italy and tries to integrate all he has learned from Dancing Rabbit and elsewhere, and hopes to pass it on to the next generation.
Foundation Executive Director of OSF Saint Francis Medical Center and Children's Hospital of IL (Retired)
Sue Ann Kortkamp graduated with a BS in Biology from the University of Illinois. She retired in 2008 after a 23 year career in health care fundraising. Prior to that time, she also worked for the Tazewell County Health Dept as their first environmental sanitarian and served for 12 years on the Council of the City of Pekin. Currently, she serves on the board of The Dirksen Congressional Center and the MS Council of Central Illinois. During retirement, Sue Ann enjoyed helping students with their reading skills and helped found the Pekin Outreach Initiative which provides weekend snack packs to all students who are food insecure; as well as helps feed the homeless through local food pantries and church feeding programs.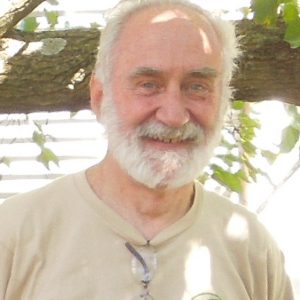 General Practice Attorney, Farmington, MO
Ed Pultz's connection with sustainable community began in 1974, when he and his wife, Wendy, were founding members of Dancing Rabbit's neighboring community, Sandhill Farm. After leaving Sandhill, he taught for two years in the two-room school in nearby Rutledge, before leaving the area to pursue a law career. Ed has practiced law in Farmington, MO for over thirty years. Ed has served on the boards of the Farmington School District, Presbyterian Children's Services, and Legal Services of Southern Missouri. He has been actively involved with the local Habitat for Humanity affiliate since its beginning in 1998, and cofounded the local recreational soccer program and has been responsible for the referees for more than 15 years. Ed is an avid organic gardener and he, Wendy and their two grown children renovate older housing stock to extend the lives of houses and make them more energy efficient.
Nancy J. Allen, MBA, Ph.D.
Organizational Sociologist and International Development Practitioner
Nancy J. Allen is an organizational sociologist currently working for the Global Engagement Office in the College of Agriculture & Environmental Sciences at the University of California, Davis. Current projects include research management for the Center for Excellence in Agriculture in Egypt and a study of USAID-funded Feed-the-Future Innovation Labs. From 2000 to 2015, she consulted on behalf of philanthropic foundations and international development agencies, specializing in strategic program evaluation primarily working in Africa. Following graduate school, she worked for Harvard University as an economic advisor to the Ministry of Finance in Indonesia, specializing in foreign direct investment and export manufacturing. The connecting thread in her professional and board work is an abiding fascination with how people work together in formal organizations and a deep commitment to improving the capacity of organizations to achieve their finest goals. 
Dr. Allen received her Ph.D. from Harvard University, in a joint degree of the Harvard Business School and the Department of Sociology; an M.B.A. from Santa Clara University; and, a B.S. from Georgetown University. She was born in South Dakota; grew up in Egypt, Lebanon and Cyprus; raised her own children in Indonesia and Kenya; recently returned from a two-year stint in Pakistan; and for now finds herself sort of settled in California.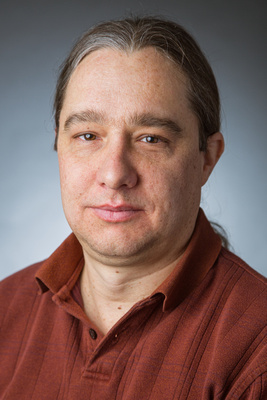 Associate Professor of Anthropology at Arkansas Tech University

Joshua Lockyer, Ph.D. teaches Anthropology and Ozark-Ouachita Studies at Arkansas Tech University and is co-editor of the volume Environmental Anthropology Engaging Ecotopia: Bioregionalism, Permaculture, & Ecovillages. He earned his doctoral degree in Ecological & Environmental Anthropology and graduate certification in Conservation and Sustainable Development from the University of Georgia and subsequently taught at the University of Georgia, Wake Forest University, and Washington University in St. Louis. Since 2000, his research has focused on ecovillages and other sustainability-oriented intentional communities. Recognizing these communities as important natural laboratories for the transition to a more sustainable future, he uses a participatory action research approach in collaboration with Dancing Rabbit Ecovillage to help community members assess their progress toward their goals. He is currently seeking funding to scale up his work with Dancing Rabbit to a comparative, international scale. He lives in Russellville, Arkansas where he helps manage an online farmers' market and a regional seed bank and seed exchange initiative.