Are you tired of feeling powerless about the world's problems?  
Are you looking for real solutions to address the issues we face today?  
Are you ready for an inspiring, life-changing experience? 
A Permaculture Design Course might be just what you've been looking for!
Our 4th annual 9-day Permaculture Design Course (PDC) will be happening right here at Dancing Rabbit Ecovillage, one of the most well-known ecovillages in the United States. Permaculture is all about creating sustainable human habitat. What better place to learn about sustainable human habitat than an ecovillage?
What's in a PDC?
Our 9-day Permaculture Course covers the full world-renowned PDC curriculum, including:
Principles and Ethics of Permaculture
Food, Water, and Energy Systems
Eco-Building
Designing for Urban, Suburban, and Rural Homestead Living
Social and Economic Applications of Permaculture
Building Authentic and Lasting Community
Why take a Permaculture Course at Dancing Rabbit Ecovillage?
"I'm sure a PDC offered any ole place is as transforming and educational as this one was, but here [at Dancing Rabbit] it was magical. I laughed, I cried, I ate better than ever, I opened myself up to new experiences and I just really felt the love that exists here."
— Andrea, PDC Participant, 2015
"Permaculture is about showing up and leaving the world in better shape than when you found it. It's about caring for people, caring for the earth, and helping everyone get their fair share. What better place to learn the design principles and philosophies of that system than at Dancing Rabbit, an entire community of people living and embodying these principles on a daily-life scale?"


— Brad, PDC Participant, 2016
What will you take away from our Permaculture Design Course?
Potent knowledge and hands-on experience
Deep understanding of permaculture design and application
Access to a worldwide movement
A Permaculture Design Certificate
Deep connections with classmates and teachers
Hope, inspiration, and empowerment!
Be first in line when we open registration for 2018!
"I have to say, taking this PDC has had a profound impact on me. I'm different now, in all ways for the better. I feel as though I have received a heavy download of hope, power, and wisdom."
— Charles,  PDC Participant, 2016
---
The course will be based in our beautiful Casa de la Cultura. The village, gardens, and agricultural lands of Dancing Rabbit Ecovillage will be our laboratory. You'll have abundant opportunities for hands-on learning!

Although course days are packed full, there will be opportunities to learn about Dancing Rabbit, connect with villagers, and participate in village activities. Please check out the rest of our website to learn more about our ecovillage.
The course fee includes camping accommodations in Dancing Rabbit's wooded campground. Platforms for tents are provided, along with a composting toilet and access to showers in the Dancing Rabbit Community Building.

Indoor accommodations are available to rent during the course for an additional fee. We have several options: rooms in cabins, private homes, and the bed & breakfast. Email us after you register to see what's still available.
Dancing Rabbit's eco-B&B, the Milkweed Mercantile, will be preparing all of the course meals – and really good food is their specialty!

They can work with a wide range of dietary needs – just let us know if you have any dietary restrictions and we'll do our best to accommodate them.
Sharon Bagatell
has been studying and practicing permaculture for the past twenty years in both temperate and tropical climates. Building on her extensive background as an environmental educator, she received an advanced design certificate while living at Earthaven Ecovillage and a teaching certificate through Midwest Permaculture in Illinois. She is the author of a permaculture curriculum for children and a step-by-step permaculture manual for low-literacy Malawian farmers. Sharon has lived at Dancing Rabbit Ecovillage since 2009. She will be anchoring the 2018 Permaculture Design Course.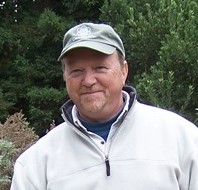 Bill Wilson
will be assisting with instruction for this course. Bill is a co-founder of
Midwest Permaculture
with his wife Becky. He and Becky have hosted and/or taught over 75 courses and now have 1,500+ graduates of their Permaculture Design Certificate Courses and other Advanced Trainings. With a passion to share this brilliant approach to positive and productive living, Bill and Becky started offering workshops which lead to the opening of Midwest Permaculture in Jan. 2007. To put it simply, Bill has a passion and a knack for taking permaculture and explaining it in ways that make it so much easier to understand.
Price - $1,595 (covers all meals, materials, instruction, camping & bathroom facilities)

Student/Senior Price - $1,295

Refund Policy: Should a student have to cancel their enrollment in the course up to 30-days before the on-site portion of the course begins, there is a full refund less $300. Student retains access to webinars, and keeps the course handouts and text book. If a student cancels within the 30-day period before the course there will be a 50% refund. There are no refunds for cancellations or for withdrawals once the course begins. However, in certain circumstances, we may extend partial credit towards a future design course.
---
More Testimonials!
Here's what students who have attended Dancing Rabbit's Permaculture Design Course had to say about their experiences:
"I gave the overall rating a 10 [out of 10].  If I could go higher I would, you exceeded my expectation by a huge amount."
"I expected a university class. I got a humanizing, spiritual, and engaging experience. Much more than I expected."
"I really enjoyed what Bill brought to this course. His vulnerability, honesty, and integrity carried the course. … This energy also helped encourage the students to connect on a deeper level."
"This was such a wonderful experience. I can't imagine a better use of my time and money that I had invested in being here.  I'm leaving inspired, motivated, excited, and personally fulfilled."
"I loved the interaction with Dancing Rabbit and their hospitality, in allowing us into their homes and lives.  The practical application of the techniques were a bonus – I don't think it would have been the life-changing experience without DR."
"You [at Dancing Rabbit] are walking the talk. It is very inspiring and anchors the entire PDC."