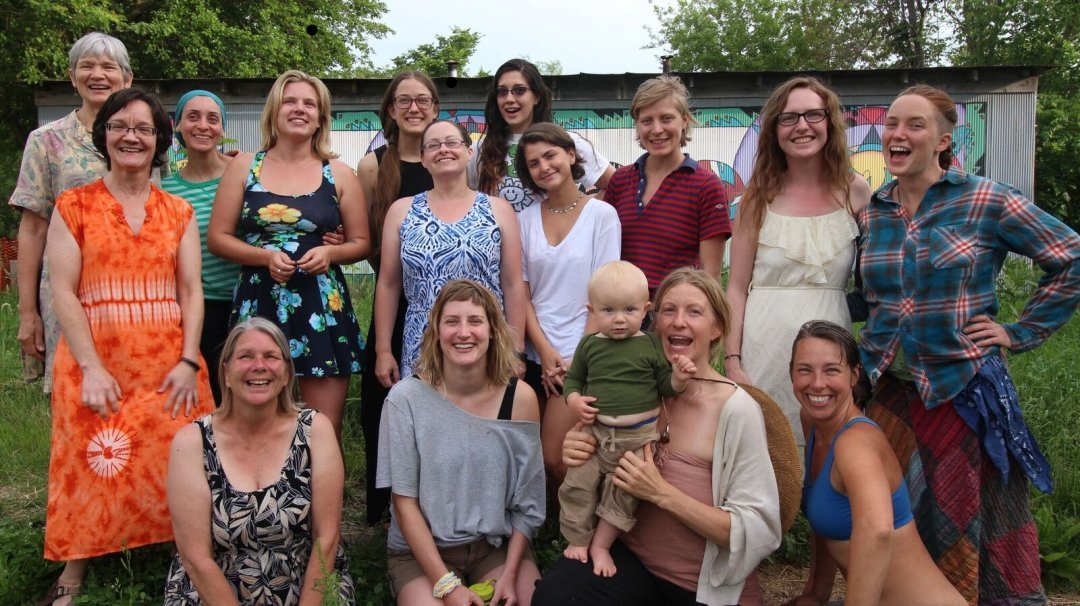 For Women: A Rare Opportunity!
Are you a woman who:
Feels excited about living a more sustainable life?
Could use a break from mainstream culture?
Is craving more authentic interactions with other people?
Then this email is for you!
(Pssst! If you're not a woman, but you know a woman who might appreciate this opportunity, please do forward this to her!)
This summer you have a rare opportunity to experience our life-changing visitor program in the company of other amazing women like you!
September 3-17, 2017, the Center for Sustainable and Cooperative Culture (CSCC) at Dancing Rabbit Ecovillage is offering our second annual women-only visitor session!
Click here to find out more about our visitor program and request your application now – note that the women-only session is #5!
You may be wondering why we have a women-only session. The idea began as a way to help improve gender balance in our community. Historically more men than women apply for Dancing Rabbit membership, so to increase the number of women applying, we decided to try having a visitor session with only women participants.
More women did apply last year, so we met that goal, but even if we hadn't, we would still have offered another this year. Why? Because something really special and powerful happened in that visitor session— the women in the group bonded quickly and deeply, and there was a general level of ease, comfort, and deeper connection that doesn't always happen in mixed sessions. It was such a good experience, for the participants and us, that we decided to do it again.
Here's what some of the women had to say about their experiences:
"Attending the womyn only visitor session was transformative. I felt at ease expressing my thoughts, feelings, vulnerabilities and confusion in ways I may not have felt comfortable doing in a co-ed visitor session." —ElizaBeth, 27
"I was fairly sure when I came for my visitor session that I was going to move to Dancing Rabbit, but my experience in the women's visitor session solidified it for me. Feeling relaxed and open-hearted was effortless for me in the all-women visitor's session, and I especially loved connecting so deeply with women of a wide range of ages and backgrounds."  —Dorothy, 62
"I felt like this whole group of women accepted me and my broken pieces, had my back, and wanted to take an active role in making my day better. That was a new, overwhelming, amazing feeling." —Ash, 28
"My time at Dancing Rabbit gave me the closest experience of what I imagine it is like to live in a 'village'. Thank you DR for bringing the dream alive!" —Megan, 33
"It was as if we were windows into the past and future for one another… of living lifetimes as conscious, open-hearted women." —Rachel, 28
If that sounds like an experience you'd want for yourself, click here to find out more and request your application for the 2017 women's visitor session!
Don't let this rare opportunity pass you by!
Danielle Williams
Executive Director
Center for Sustainable & Cooperative Culture (CSCC)
at Dancing Rabbit Ecovillage
P.S. Did you read our most recent blog post? It's REALLY hot right now. September, on the other hand, is likely to have much better weather 🙂 So don't delay, request your application now!
---

Dancing Rabbit Ecovillage is an intentional community and nonprofit outside Rutledge, in northeast Missouri, focused on demonstrating sustainable living possibilities. Find out more about us by visiting our website, reading our blog, or emailing us (dancingrabbit
ic
org) .